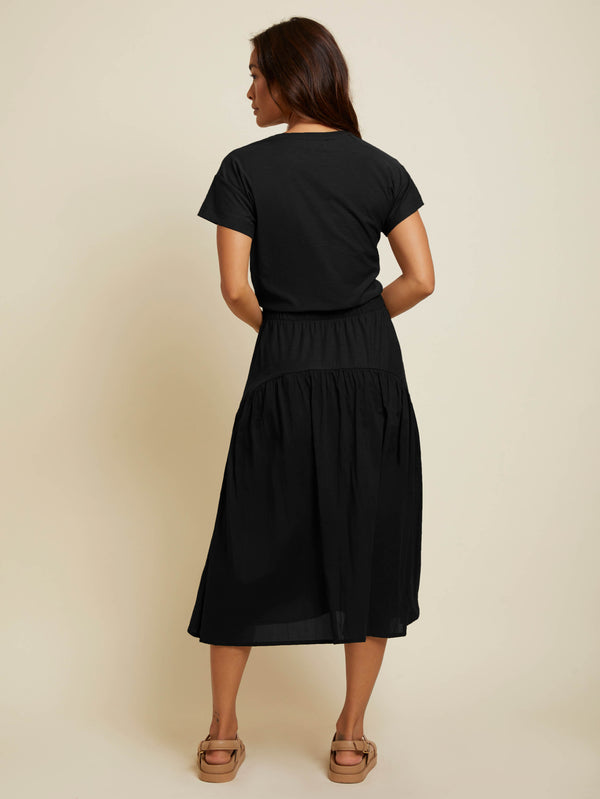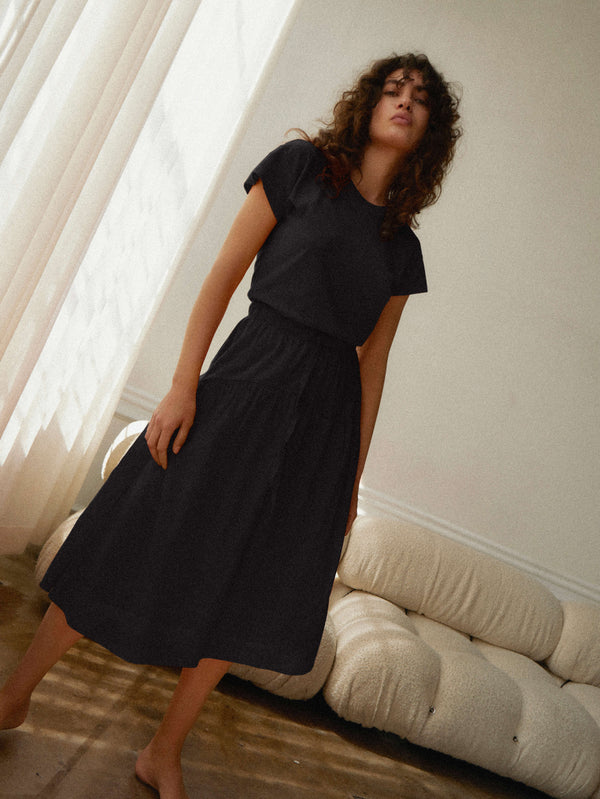 We made easy dressing even easier with this effortless shirt dress, featuring a short sleeved crewneck top, contrast voile fabric and a lined midi skirt that gives the illusion of a two piece set. The ultimate all-in-one look. An easy fit that is a little roomier than our signature slim fit, but not quite oversized.
100% Pima Cotton fabric, soft & lightweight.
Machine washable. All of our Reverse Slub garments have been pre-washed and dyed to reduce shrinkage. To prevent any slight shrinking, air dry or dry on a low setting. We also recommend washing these items separate from abrasive items like denim, towels, or items with hardware (zippers, buttons) as it causes unnecessary wear and tear.